The unofficial "official" start of summer.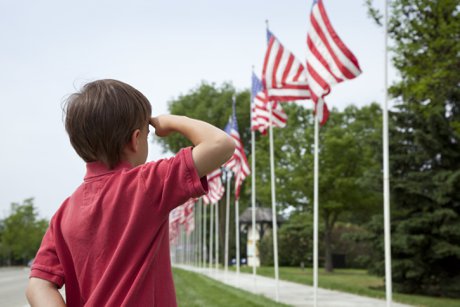 Memorial Day: A day that many spend with family and friends. Grills will be awakened from their long winter nap on patios across the country. Backyard chefs with their tongs and spatulas at the ready will be on deck cooking up their special recipes. The smell of fresh charcoal, burgers, hotdogs, and ribs will permeate the air. The sounds of children laughing will be heard as they splash around in pools and skid across water slides. A wonderful tradition that rings in the summer season. The great American get together! But it is also a solemn day of remembrance.
While Memorial Day has become a grand holiday let us not forget what this sacred day is all about. It is to honor those who have sacrificed their lives while serving our country. Unselfish acts to ensure we can continue to live freely and be able to enjoy those backyard parties and cookouts.
How did Memorial Day get it's start? Where and when the official birthplace or origin of the first Memorial Day style celebration has been somewhat of a controversial topic for decades. However, according to records the first noted date when people decorated grave sites were of Civil War soldiers on June 3rd, 1861, in Warrenton, VA. The next recorded like ceremony was in Savannah, GA, where women began decorating Confederate soldiers' graves. In 1963 the civil war cemetery in Gettysburg, PA, held a commemoration for the civil war dead. By 1865 commemorations had become wide-spread after President Lincoln's assassination under the oversight of women during the war. By this time the ceremonies had become more formal. Also in the same year the Federal Government started funding and building national cemeteries for Union soldiers.
In 1868 Decoration Day was established by General John Logan of the Grand Army of the Republic in Decatur, IL and was observed on May 30th. This same year southerners replaced the label of "Confederate" to "Memorial" Day adopting the northerner's holiday. However, the southern practices in their ceremonies were to become the archetype for the future across the nation. By 1882 the name "Memorial" Day had become more widely used but didn't become common place until after WWII. Later, at the turn of the 20th century, commemorations expanded from decorating grave sights and moments of silence to include hymns, speeches, and parades. The observances were also opened to include not only Civil War soldiers, but all soldiers who gave their lives in foreign conflicts. It wasn't until 1967 that Decoration Day was officially renamed Memorial Day and moved a specific Monday to create a 3-day weekend under the Uniform Monday Holiday Act. In 2000 the National Moment of Remembrance Act was passed designating 3pm as the national time for everyone to stop for a moment of remembrance.
Over the years other events and activities have become common place during the holiday weekend. Besides Memorial Day ceremonies at national cemeteries or parades, people elect to participate in camping trips, backyard celebrations, festivals, and sporting events; most notable is the Indianapolis 500 which has been running in conjunction with Memorial Day since 1911. There's no right or wrong way to spend your Memorial Day weekend, but whatever activities you decide on please take a little time to reflect on those who gave all. Those who made it possible for us to enjoy what we have without oppression.
Here is a list of events throughout the Suncoast that we hope will help you plan your Memorial Day weekend:
Manatee County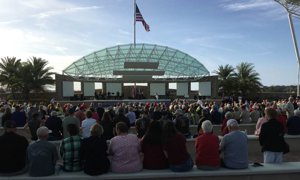 May 25th – Veterans' Monument Park – 9am - The Manatee County Veterans' Council will host their Memorial Day Ceremony. Laying of wreaths to honor those who gave their lives will be presented by many Veteran related organizations. Located on the northside of Manatee Memorial Hospital near U.S. 41 and the Bradenton Riverwalk.
May 27th – Lakewood Ranch Cinemas – 11am – Free showing of "We Were Soldiers" based on a true story of Lt. Col. Hal Moore who commanded the air cavalry in Vietnam 1965. This film covers the bloodiest battle in US history that happened in the Ia Drang Valley. 10715 Rodeo Dr., Bradenton.
May 27th - Bradenton – 1pm – Memorial Day Cookout at Astro Skate Rink. Free hot dogs and hamburgers to first 75 people. $7 admission with skate rental extra, active duty military gets in free with two guests. 3611 3rd St. W., Bradenton.
Sarasota County
May 24th – 26th – St. Armand's Circle – starting Friday at 4pm-10pm, Saturday 11am-10pm, and Sunday 11am-6pm – Seafood and Music Festival. Several genres will be covered like jazz, swing, big band, blues, soul, funk, rock, and country to name a few. Foods, desserts, and drinks will be offered by various local eateries. Admission is free.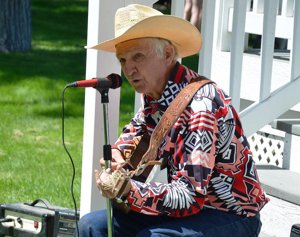 May 24th – Venice - 7pm-9pm – Free Music Night Concert at the Gazebo in Centennial Park downtown Venice on Venice Ave. Josh Reilly and Jordan Laierat will be on stage.
May 25th – Nathan Benderson Park – SUP & Run 5K both run and paddle. Custom medals and coins, prizes, and post-race party with food, drinks, and entertainment. Benefiting Operation Second Chance.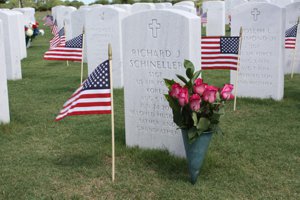 May 25th – Sarasota National Cemetery's Patriot Plaza – 10am – Honoring America's Fallen Heroes with special guests, music, and honoring the lives of our fallen troops. Admission is free. 9810 SR72, Sarasota.
May 25th – Van Wezel Performing Arts Hall – 2pm-10pm – Sarasota Margarita Festival. Featuring 12 types of margaritas, food trucks, games, music, and fireworks to top off the night. Tickets are $20-$200. 777 N Tamiami Tr, Sarasota.
May 25th – Venice – 3pm-7pm – Venice Brew Bash at Centennial Park downtown Venice on Venice Ave. Beer on tap, food, and music, and vendors. Tickets are $35 in advance, $45 day of.
May 25th – North Port – 7:30pm (gates open at 5:30pm) – Patriotic Pops at Cool Today Park featuring the Venice Orchestra. A mixture of film and music, Armed Forces medleys, and tributes to our fallen veterans. Fireworks following the concert. Tickets $15 for adults, $10 for children, $5 parking. 18800 West Villages Parkway, North Port, 941-413-5000
May 25th – 27th – Jungle Gardens – 10am-5pm United States Armed Forces personnel will be honored and celebrated. Veterans and active duty military members and their families are eligible for one free admission with the purchase of one adult or child's same day admission. Must show valid ID. Admission is free for children 3 and under; $12.99 for children 4-16; $17.99 for adults and $16.99 for seniors 65+. 3701 Bay Shore Road, Sarasota.
May 27th – Main Street downtown Sarasota – 10am - Sarasota Memorial Day Parade will honor our fallen heroes along with recognizing Glenn Miller who left his big band career to serve our country ultimately losing his life over the English Channel in an airplane crash. The parade sbegins at 10 am with a military jet flyover starting at Osprey and Main and conclude at the West end of Main Street. The Memorial Day ceremony will be held at Rev. J.D. Hamel Park near the end of Main Street at 10:45 am downtown Sarasota.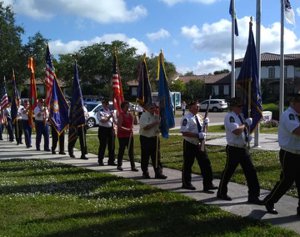 May 27th – Venice – 10am - The Annual Venice Area Memorial Day Ceremony at Patriots Park. Each veteran organization and their auxiliaries will lay wreaths in honor of fallen military men and women. There will be special guests and presenters as well as music. Patriots Park 800 Venetia Bay Blvd. Venice, FL. Patriots Park is located on U.S. 41, just north of the intersection of U.S. 41 Bypass North and U.S. 41 Business, formerly known as Curry Creek Park.
May 27th – Venice – 11am-5:30pm - 8th Annual Myakka River Blues Festival at Snook Haven. Headline performance will be Bryan Lee along with various other bands and singers. There will be 2 stages with non-stop music featuring Chicago blues to southern style blues. Tickets are $15 advance, $25 at the door. Proceeds benefit Venice Challenger Baseball and Friends of Sarasota County Parks. Snook Haven is on the Myakka River surrounded by old Florida splendor. 5000 E Venice Ave, Venice.
May 27th – Sarasota – 5pm-7pm - Annual Memorial Day Concert in Philippi Estate Park at the gazebo. Music by the Sarasota Concert Band, vendors with food and drinks will be onsite. Adults $5, children 12 and under are free. 5500 S Tamiami Trail, Sarasota, 941-364-2263.
Content by Kelvin Etchison, Photos courtesy Sarasota National Cemetery, American Legion Post 159, Jungle Gardens