Golf Lakes - a great collection of Classic Cars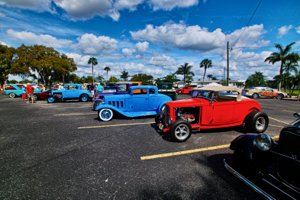 Earlier this year we had the pleasure of attending the Classic Car Parade and Show at Golf Lakes in Bradenton. We met some of the nicest folks we had ever encountered at a car show. And the food was terrific! But the onset of the Covid-19 pandemic totally disrupted our plans to publish the many photos we captured at this wonderful event. Our vendors' operations were adversely affected by the subsequent shutdown so we were never able to get them printed.
With the majority of car shows being cancelled due to the pandemic, we thought we would share these photos to brighten your day and to take your mind off the heat! To view the pictures, simply click this link.
We do hope you enjoy the photos. And please be sure to share this link with your fellow Classic Car enthusiasts!