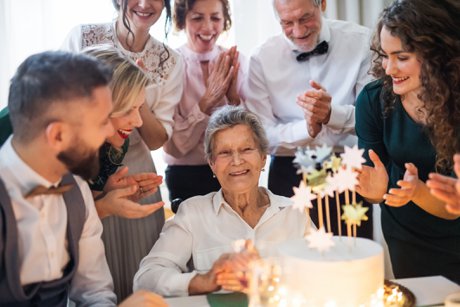 May is here and that means we're coming up on that special day we celebrate that special woman in our lives. Mom! That's right, sports fans, Mother's Day is right around the corner. In fact, it's this Sunday! And there's lots of choices here on the Suncoast when it comes to how we spend the day with mother; a quiet dinner at home, maybe take in a movie, some spend a day at the beach, others like taking mom out to a nice restaurant. In our case the tradition is to pick a favorite local eatery where mom can get one of her favorite dishes. So, I thought I'd share a few that we like in case you're still on the fence on where to go.
Anna Maria Oyster Bar (AMOB) always delivers when it comes to a tasty and filling meal. AMOB has been a staple around these parts for over twenty years offering some of the best seafood coupled with a light and casual atmosphere. Opening in 1997 at the Anna Maria City Pier, AMOB has grown out to four convenient locations with Landside-O-Bar located on US 41 just north of the Sarasota-Bradenton Airport, Cortez-O-Bar on Cortez Rd. West between 59th St and 75th St., Ellenton-O-Bar located just off US Hwy 301 on the east side of I-75, and finally their newest location Anna Maria-O-Bar on the Pier at the end of Bridge Street. Their menu hosts a variety of seafood platters like the Salmon in Puff Pastry stuffed with crabmeat and herb butter in a flakey pastry topped with dill hollandaise sauce. Another great dish is the King Crab Claws served with drawn butter. Try their famous New England Clam Chowder or the scrumptious Lobster Bisque. And, of course, what they're known for; Oysters! They offer a variety of different oyster cuisine. If a land faring catch is what you're craving they got you covered there, as well. Grilled Sirloin, Chicken Marsala, and baby back ribs are on the menu to name a few. Click here for more information on locations and entrees.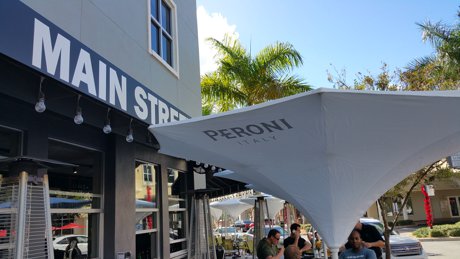 Another great location is Main Street Trattoria in Lakewood Ranch. With both indoor and outdoor seating; Main Street Trattoria offers an open, casual atmosphere. Their Italian cuisine is made from the freshest ingredients. And their staff pay particular attention to their guests and their needs. I say this from experience. At one time I was unable to eat certain types of tomatoes. Our waiter took his time learn my restrictions in order to recommend dishes that would not cause problems later. He was spot on as I enjoyed a tasty meal without suffering unwanted side effects. For an appetizer try their MST Meatballs served with parmesan cheese and marinara or their sweet Italian sausage with Sautéed onions and peppers in Sunday gravy. How about the Chicken Caprese grilled or blackened, tomato, fresh mozzarella and pesto or the Lasagna Bolognese with beef bechamel, ricotta, mozzarella, and parmesan. Another favorite is Pollo Marsala; locally farm-grown mushrooms and marsala wine sauce over roasted potatoes. And of course, they have Jersey Pizza Pies! Round out the evening with a some savory tiramisu. On Wednesdays, Saturdays, and Sundays they have live entertainment. While you're here, take mom to the local shoppes and boutiques that line Main Street. Click here for more on the menu.
For a little more upscale dining visit one of Mattison's three locations; Mattison's City Grille in downtown Sarasota on Main Street, Mattison's 41 on Tamiami Trail a few blocks south of Stickney Point Road in Sarasota, and Mattison's Riverwalk Grille in downtown Bradenton. Chef Paul Mattison offers his signature dishes using fresh ingredients from local farms. Each location has it's own unique atmosphere from inside elegant seating to outside patio ambience. This Sunday Mattison's will be offering special menu items for Mother's Day. Enjoy brunch at Mattison's City Grille. Try their stuffed French toast with berry cream cheese filling and warm syrup, or their signature eggs benedict; poached eggs, Canadian bacon, homemade hollandaise with toasted English muffins, home fries, and your choice of steak, salmon, or Canadian bacon. Maybe have lunch at Mattison's 41 starting with Shrimp Ragoon Poppers, followed by a Niman Ranch Pork Belly Cuban with crispy pork belly, black forest ham, salami, pepperoncini, cornichons, chimichurri aioli, mustard, and tzatziki sauce. Or maybe dinner at Mattison's Riverwalk Grille tasting the Firebird Pan Seared Airline Chicken Breast, roasted sweet potatoes, brussels sprouts, and bacon hash or the Durham Ranch Bison Short Rib, mascarpone polenta, tri-colored baby carrots, frizzy onions, and bison jus. Learn more about Mattison's locations, menus, and events by clicking here.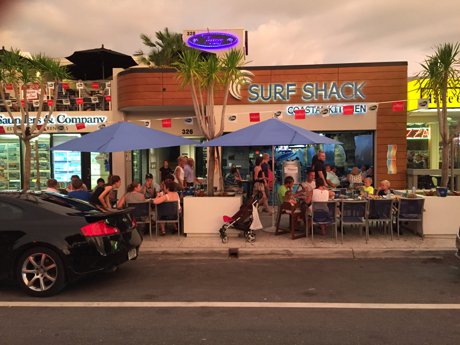 And finally I'll wrap up with a great bistro located on scenic St. Armand's Circle; Surf Shack. Bring mom out to do some shopping on the circle and finish up with a nice meal at Surf Shack Coastal Kitchen. Their menu offers unique seafood and landside dishes along with exclusive beverages. The atmosphere mixes a surfing theme with indoor seating along with open air dining where you can enjoy the cool gulf breeze. What makes Surf Shack stand out is their Mexican and Asian themed cuisine which are not typically found at other seafood establishments. For an appetizer try their Seared Ahi Tuna Wontons. They also offer Pacific Rim Inspired Skillets. One that stands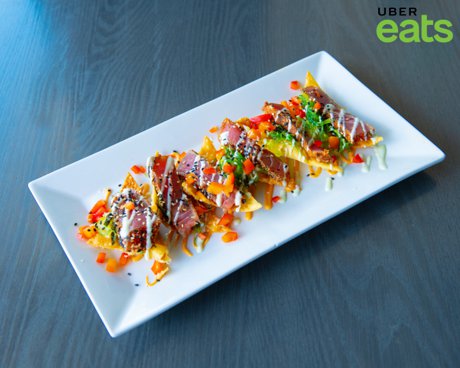 out is the Thai Peanut made with edamame, broccoli, carrots, corn, red bell pepper, onion, baby bella mushrooms, organic udon noodles, Thai peanut sauce, sesame seed, and rice noodle garnish. Several options are available to add like blackened mahi or marinated steak, but we favor the grilled shrimp atop this dish. As for the Coastal Entrees there's several mouthwatering choices that do not disappoint. One of my go to's is the Cedar Plank Baked Salmon which is lightly seasoned with smashed potatoes and house vegetable. Don't miss out on their famous gourmet tacos; like the Bangin Shrimp Taco with crispy shrimp, lettuce, tomato, bangin sauce, and avocado. Enjoy your meal on the ground level or take in the entertainment at their rooftop lounge; The Terrace at Surf Shack. The Terrace is located right above the main restaurant and host various artist including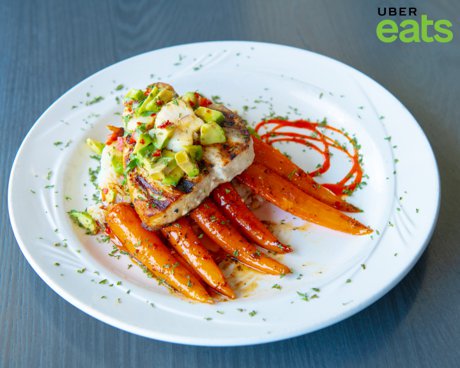 Sydney Wingfield who has shared the stage with blues legend BB King, Muddy Waters, Albert Collins, Taj Mahal and Albert King and Eddie Tobin who traveled with Englebert Humperdinck as his music director and pianist. The Terrace also offers an open view of The Circle along with many beautiful sunsets. For more on their menu and location click this link.
So, there you have it. These are just a few of our favorite places. Local establishments that represent some of the best food and atmosphere SW Florida has to offer. We hope this helps with finding a special place to take your mom this special weekend. Happy Mother's Day and may you make wonderful memories that last a lifetime!
Content by Kelvin Etchison, photos courtesy Surf Shack, Main Street Trattoria